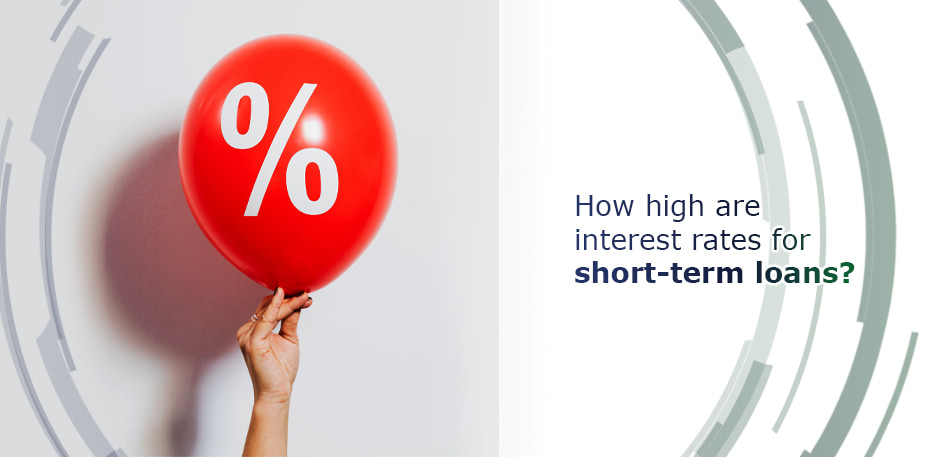 How High Are Interest Rates for Short-term Loans?
When seeking financial assistance, there are several options available. If you have a temporary cash-flow issue, you may consider using a short-term loan. Short-term loans can come in handy, particularly when you need money to sort out an emergency without following the lengthy application process other types of loans have. 
The short-term loan process can be quick and simple but still require that certain loan requirements are met.  If not familiar with the process, we can assist at MyFundingChoices.com a premier provider of short-term loans. 
This post will discuss the advantages and disadvantages of short-term loan interest rates. 
Advantages
This loan is designed to assist with short-term cash needs and can be a great option to meet those needs. 
If credit scores are poor this type of loan can be an advantage to help with fast cash needs.   
Disadvantages
This type of loan is not the best option for long-term financial needs. 
This type of loan can be an expensive form of borrowing due to higher interest rates compared to other types of personal loans. 
Consumers experiencing financial problems may want to reach out to a nonprofit credit counseling service or other receive other advice before entering into this agreement. 
Types of Short-term Loan Interest Rates 
Different lenders offer different types of interest rates on your short-term loan. They include: 
Fixed APRs
An annual percentage rate (APR) is used to calculate the cost of debt over a year. This percentage includes interest rates and other lending fees. With fixed APRs, you're guaranteed to have the same interest rate throughout the loan period. 
The best thing about the fixed APRs is that the amount you must pay remains the same, and you'll know what you're going to pay even before you start making payments. Payments are scheduled based on their payment frequency and payments table is established and provided in the loan agreement. Additional payments can be made to assist with paying off earlier. 
Variable APRs
In this case, your lender will initially dictate an interest rate, which keeps fluctuating throughout the loan period.  Many factors can affect variable rates.  Variable APRs are not common in short-term loans, but it's always prudent to inquire about the terms before applying for the loan. 
Why Short-term Loans Have High APRs? 
The APR (Annual Percentage Rate) indicates how expensive it is to borrow money. Other costs that a lender may demand before a loan can be issued include loan-processing fees, application expenses or charges, and credit report processing fees. These sorts of finance expenses are included in the overall cost of borrowing money. 
The annual percentage rate (APR) reflects all those extra costs, such as the interest rate, as a percentage for the year. The APR is higher as loan fees increase. 
Get Quick Approval for Your Short-term Loan Now 
Short-term loans are easier to acquire and offer financial assistance to individuals and businesses who can't access other credit financing options. If the typical lending institutions have turned your application down, at MyFundingChoices.com we cannot guarantee the loan will be granted but we may be able to assist you to determine if you qualify. 
Please contact us online or call us at 866-949-5040 to consult with our financial experts.  You can also inquire via email at [email protected] to determine possible eligibility.