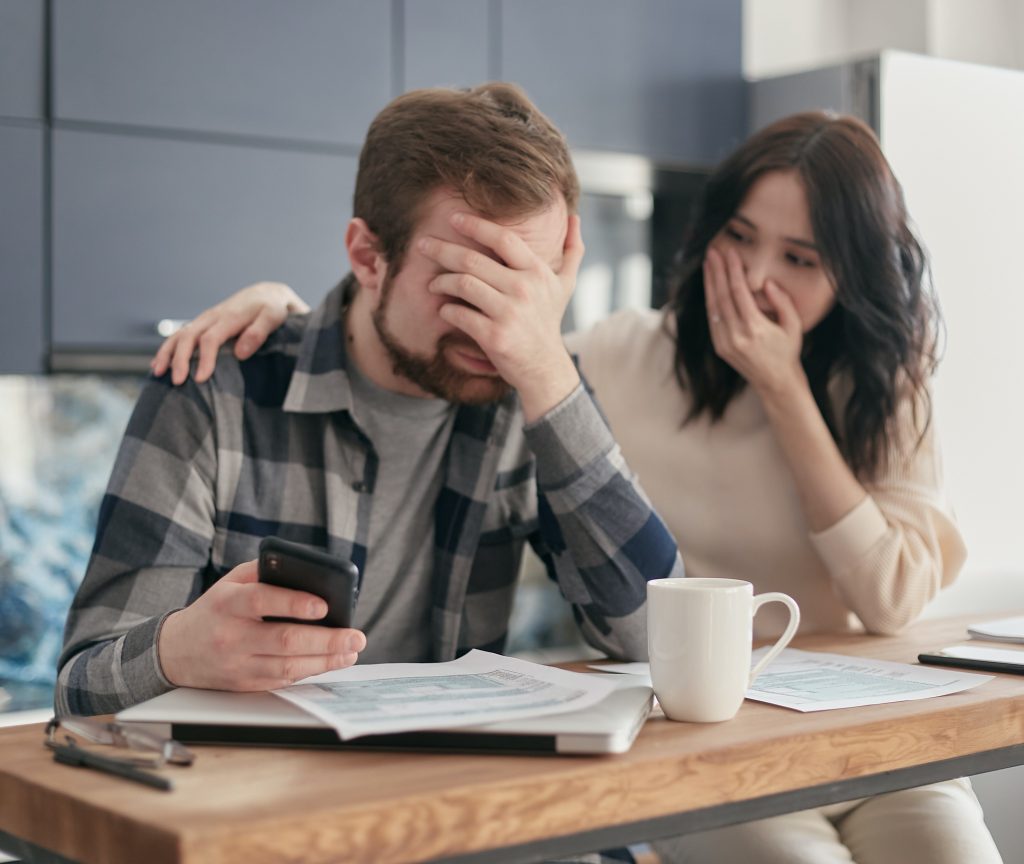 Financial Issues That Come After Unemployment?
Unemployment is a time of financial issues, vulnerability, and hardship.  Many people across America faced short-term unemployment during the Covid 19 pandemic.  Although many have started back to work there are still many that struggle with making ends meet.  There are times when you need to borrow between $300 and $1,500, but most banks refuse to make these types of loans due to many of these applicants may have poor or bad credit.  What are options to help you meet some lingering financial concerns? 
Financial issues don't only arise when you can't pay a bill and get shut off from utilities or receive a bad credit score that makes borrowing money difficult. Financial problems come after unemployment even if you are working again. These worries can include: 
Bills piling up due to lack of employment income 
Difficulty paying for medical costs if unemployed long term 
A car breaking down but no funds available for repairs 
Inability to meet basic needs, such as food and shelter 
Installment Loans: Are they the right financing option for you? 
At present, it is no secret that many people need cash. The economy has been less than stable for some time now and job loss has affected countless lives. Those who have steady jobs may find themselves in a bind when an unexpected expense arises or when they need to make an important purchase. At times like these, it is often necessary to look at alternate methods of financing. Short-term installment loans are one way that people can access the cash they need to make ends meet or to pay for an expected expense  
What is a Short-Term Installment Loan? 
The short-term installment loan is similar to personal loans, but it's paid back in smaller scheduled payments over a shorter time. The repayment terms for short-term installment loans are usually less than a year.  However, repayment times can be as short as 3 months or as long as 9 months. This will allow you to get the funds you need while not having to make payments for more than a year.  You will need to repay the entire amount of the loan with interest within a very short time. These loans do not require collateral but offer lower loan amounts than traditional personal loans. 
What are the Differences between Traditional Personal Loans and Short-Term Installment Loans? 
Because both types of financing require that you fill out an application, give your financial information, and pass at least a soft credit check, short-term installment loans can be similar to personal loans. The only difference between short-term installment loans and traditional personal loans is how long you must repay the loan. The repayment terms for short-term installment loans are typically shorter than those for personal loans. Personal loans require you to repay the entire amount plus interest over a longer time.  Personal loan amounts can range from $1,000 to $100,000, while loan terms range from 12 months to 84 months. A short-term installment loan at MyFundingChoices.com repayment terms are 3-, 6- or 9 months thus if repaid the terms of the agreement are shorter than most personal loans. 
Pros of a Short-Term Installment Loan 
Repayment is convenient. You will typically make a fixed schedule payment, typically 3-, 6-, or 9 months depending on the amount of the loan, until you pay off the loan. 
Short-term installment loans allow borrowers to get up to $1500 which can be larger than some types of loans 
Short-Term Installment Loans – Cons 
Short-term installment loans may have higher interest rates than traditional loans. 
You might find that scheduled payments can quickly take a toll on your budget if you are approved for a large loan amount. 
Short-Term Installment Loans: Are they right for you? 
It is important to thoroughly review all options before you apply for a short-term installment loan.  Once your short-term installment loan has been approved, the money is usually deposited into your account within the next business day or earlier. The amount you borrow, and the repayment schedule will affect the length of your repayment period. 
You can apply online on your computer or using a mobile device.  It does not take very long to see if you can qualify.  At MyFundingChoices.com our website has information that can help you make the decision as well proceeding with determining if you qualify by applying. 
Shortly after applying you will be contacted by a customer service representative who will walk you through the rest of the process.  Once approved you are closer to getting some financial relief. 
There is no disgrace in struggling financially, many find themselves in the same position.  Finding a way to help with those struggles is the best way to move forward from the tough times.  Times have been tough for many Americans over the last couple of years due to the pandemic but MyFundingChoices.com are here to help with some of your financial issues.   
Take the time to fully understand the terms of the agreement so you don't find yourself in a deeper financial situation if you are unable to meet the repayment terms. Is a short-term installment loan right for you? Understanding the terms of the agreement including the repayment schedule, repayment frequency, interest fees and all other aspects of the agreement will allow you to decide if this type of loan is right for you.